Anthos Service Mesh
1日 Advanced universal_currency_alt クレジット: 35
This intermediate-level quest is unique among Qwiklabs quests. These labs have been curated to give operators hands-on practice with Anthos—a new, open application modernization platform on Google Cloud. Anthos enables you to build and manage modern hybrid applications. Tasks include: installing service mesh, collecting telemetry, and securing your microservices with service mesh policies. This quest is composed of labs targeted to teach you everything you need to know to introduce service mesh, and Anthos, into your next hybrid cloud project.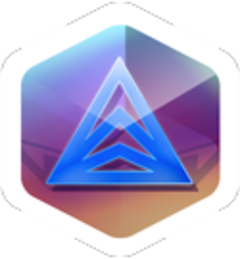 このコースのすべてのアクティビティを完了してバッジを獲得しましょう。クエスト、ゲーム、コースを完了して Qwiklabs のバッジを収集しましょう。バッジをすべて集めてスキルをアピールしましょう。
ラボ
Architecting Hybrid Infrastructure with Anthos: Istio on GKE アドオンを使用して、GKE クラスタに Bookinfo サンプル アプリケーションをインストールして確認します。
ラボ
このラボでは、Anthos Service Mesh をインストールし、GKE クラスタ上で Bookinfo マイクロサービス アプリケーションと一緒に使用します。
ラボ
warning Prometheus、Grafana、Jaeger、Kiali を使用してサービスを調べる
このラボでは、Bookinfo アプリケーションのマイクロサービスをレポート、トレース、可視化することにより、Istio のサービス メッシュ テレメトリー機能を調べます。
ラボ
このラボでは、Anthos Service Mesh に対応したトラフィック管理の使用例と、マイクロサービスの詳細なトラフィック ルーティングを Bookinfo アプリケーションで構成する方法について学習します。
ラボ
このラボでは、サービス メッシュ認証と Istio を使用した承認について学びます。また、Hipster Shop マイクロサービス アプリケーションを使用してサービス間認証を有効にします。
info
Quest Info
Install the Istio on GKE Add-On with Kubernetes Engine.
Install Anthos Service Mesh on Kubernetes Engine.
Observe Services using the Anthos tools in the Cloud Console.
Manage Traffic Routing with Anthos Service Mesh.
Manage Peer Authentication with Anthos Service Mesh.