Google Cloud Solutions II: Data and Machine Learning
5 godz. Expert universal_currency_alt Punkty: 29
In this advanced-level quest, you will learn how to harness serious Google Cloud computing power to run big data and machine learning jobs. The hands-on labs will give you use cases, and you will be tasked with implementing big data and machine learning practices utilized by Google's very own Solutions Architecture team. From running Big Query analytics on tens of thousands of basketball games, to training TensorFlow image classifiers, you will quickly see why Google Cloud is the go-to platform for running big data and machine learning jobs.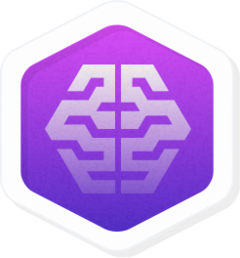 Jeśli wykonasz wszystkie zadania w tym szkoleniu, otrzymasz odznakę. Zbieraj odznaki w Qwiklabs za ukończone kursy, gry i szkolenia. Zdobądź je wszystkie, aby pochwalić się swoimi umiejętnościami.
info
Quest Info
This Quest expects solid hands-on proficiency with Google Cloud workflows and processes, especially those involving multiple services working together. It is recommended that the student have at least earned a Badge by completing the hands-on labs in the
Quest. Additional experience with the labs in the
Machine Learning APIs
Quest will also be useful.