Kubernetes Solutions
8 个小时 Expert universal_currency_alt 56 个积分
Containerized applications have changed the game and are here to stay. With Kubernetes, you can orchestrate containers with ease, and integration with the Google Cloud Platform is seamless. In this advanced-level quest, you will be exposed to a wide range of Kubernetes use cases and will get hands-on practice architecting solutions over the course of 8 labs. From building Slackbots with NodeJS, to deploying game servers on clusters, to running the Cloud Vision API, Kubernetes Solutions will show you first-hand how agile and powerful this container orchestration system is.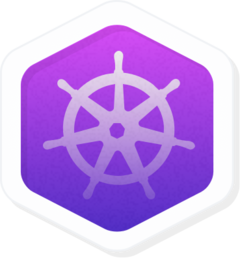 完成此课程中的所有活动即可赢取一枚徽章。完成挑战任务、游戏和课程即可收集 Qwiklabs 中的徽章。集齐所有徽章,彰显您的技能!
info
Quest Info
This Quest builds on an understanding of Kubernetes and the Google Kubernetes Engine, and extends basic GKE operations into integrations with other GCP services. It is recommended that the student has earned the Badge for the
Cloud Architecture
Quest and the
Kubernetes in the Google Cloud
Quest before beginning.